Network Spotlight: Northeast Kentucky Regional Health Information Organization
Organization:
Northeast Kentucky Regional Health Information Organization (NeKY RHIO)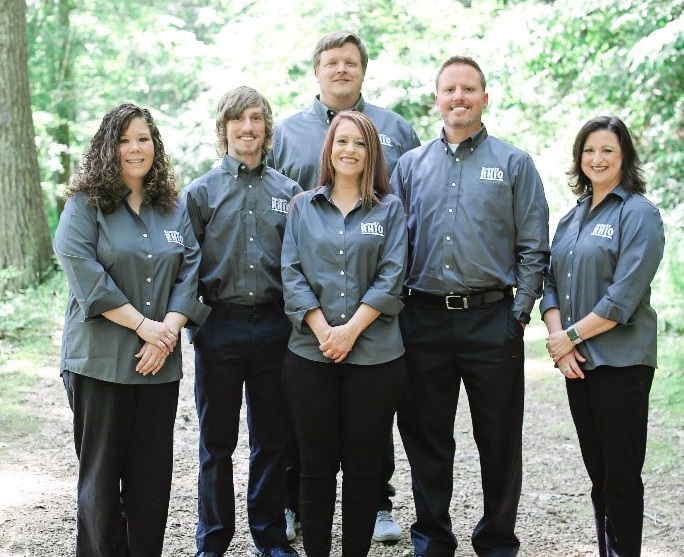 (JPG Image)
Network Name
 
Northeast Kentucky Regional Health Information Organization
Location
West Liberty, KY
Key Contact
Scott Lilley, Executive Director
Website
Mission
To assist healthcare providers and patients with the use of technology and connectivity to improve the health of our communities. 
Vision
To improve the health and safety of Kentucky residents by enhancing the ability of the healthcare delivery system to capture and share health information, by using health information technology to improve efficiency, by protecting patient privacy, by supporting clinical and public health research, and by educating the public and health professionals about health information technology. 
Scott Lilley, Executive Director of NeKY RHIO, was interviewed by the RHI Network TA team to share information on their network's characteristics, rural advantages and challenges, keys to sustainability, and advise for network success.
Q: In a nutshell, how would you describe your network?
A: The Northeast Kentucky Regional Health Information Organization is a non-profit, 501c3 organization, whose network members are primarily KY Rural Health Clinics.  Our work centers around our mission: To assist healthcare providers and patients with the use of technology and connectivity to improve the health of our communities. We began as an information exchange network in 2007, and has since blossomed, due to grant funding opportunities, allowing us to expand our services throughout rural KY.  We value the fact that we are able provide such a wide variety of products and services, as our members all have very different needs.  When becoming a new network member, we consider all of their individual needs to determine how we can best assist them through our vast service lines. We are currently looking to broadening our scope of services, as well as our reach.
Q: What benefits do network members receive?
A: Our network provides a broad service line.  We offer billing and coding services, Telehealth services, which we have been able to expand due to USDA and Rural Health Network Development Planning grants, group purchasing opportunities, Electronic Health Record Meaningful Use education, quality incentives support consultations, IT services such as, HIPAA security training, platform support, and face-to-face and remote help desk assistance, as well as provide network infrastructure assessments.
Our Rural Health Clinics don't have the resources to pay for consultants, therefore, being a member of NeKY RHIO gives our members peace of mind.  We are truly a face-to-face organization.  We spend a lot of time with our members and that contact means a lot to them, knowing that we're out there and we really care about what they're doing. It's those in-person conversations and handshakes that really matter and that's what we provide. To me, it's really a family. When we work with a member, they're treated like a family member and that's very important to us.  It aligns with our mission and goals.  Want to be known as an organization who really takes pride in their members.  We strive to be an open book, listen to how our clients view us and are willing to make changes as needed.
Q: What types of organizations are you interested in recruiting for membership or partnering with more?
A: The sky's the limit.  It all comes down to focusing on members who see there is a need. 
Q: How has your network approached sustainability?
A: We approach sustainability in two ways. The first way is that we always keep our eyes on the health care trends in the state of KY. As a network, we have to be able to adapt.  For example, we're currently looking at grants around the opioid epidemic. I think there's a lot of opportunity for us to help our clinics manage the complexity of this crisis.
The second way is that we are always looking for ways that we can expand our service lines.  Currently, we're looking at expanding our IT support.  We always ensure that our services align with not only current health care trends, but also the vast variety of our customer's needs.
Q: What challenges do you face working in rural health care?
A: Our challenges are very similar to any other rural health care setting; cuts in reimbursement, lowering operating costs, transitioning from volume to value-based payment, etc. The way we overcome challenges such as these goes back to ensuring that our service offerings are in alignment with the needs of our clinics, and also keeping abreast of health care trends and being resilient through change. 
Q: What are some of the advantages of working in your rural environment?
A: One advantage to working in a rural environment is there seems to be more flexibility.  Clinics want to see change quickly and larger facilities can be bound by a lot of red tape.  In rural, there aren't as many hoops to jump through, therefore can begin helping our clinics in a more timely matter, versus waiting for a chain of events to take place before approval is granted.  Another advantage for our network is getting out on the front lines, visiting our members in their clinic settings.  We get the opportunity to see the clinical staff, their comradery, their care factor, and how genuinely concerned they are with the quality care provided to their patients.
Q: What types of initiatives are you currently working on?
A: We're currently looking at various grant opportunities around the opioid epidemic, and will focus on targeting clinics who need assistance in helping them deal with this issue.  We are also looking at different service lines, broadening our scope and reach, and expanding our telemedicine presence.  We may take a different approach and develop a model that will combine opioid funding dollars and the use of telemedicine to work toward solutions around the opioid crisis.
Q: Tell me about a difficult situation your network has recently faced and how you're working to overcome it.
A: When we visit a clinic to help them with reimbursement, for example, we're finding that there is still a lot of education that needs to be done regarding electronic health records.  Clinicians don't have a lot of time to figure out how to get the quality reporting out of the system.  We work with them on addressing the gaps they have on understanding how to do that.  Education is an area we have been spending a lot of time on.
Q. Based on your experience as a network leader, what advice would you give to a developing rural health network?
A: Listen to your community. Utilize your skills and background to focus on how you can become a presence by filling needed gaps. You have to understand health care trends, and more importantly, where do your members see value?  Take the time to evaluate and understand your network's strengths and weaknesses.  You can only be an asset to your network when you understand them. When it comes to health care, it's not static.  You're dealing with state and Federal level changes that will force you to keep your ear to the ground. A strong network needs to be adaptable to a changing environment, especially to be sustainable.