Arkansas State Flex Profile
Top Flex Activities
Program Area: Support for Quality Improvement:
The Arkansas Flex Program subcontracts to support critical access hospital (CAH) performance improvement strategies to aid in the overall improvement of the quality of care. The subcontractor provides the following to the CAHs:
Technical assistance through onsite visits, emails and video teleconferences
Regional and statewide collaborative educational meetings and workshops, with updates on quality improvement strategies
Current data reporting tools for abstraction, submission and reporting of quality data
Additionally, the subcontractor will collect emergency department transfer communication (EDTC) measures data via electronic means from the Arkansas CAHs quarterly. They will provide technical assistance as needed to collect and submit this data.
Please share a success story about reporting quality data or using quality data to help Critical Access Hospitals (CAHs) in your state improve patient care:
The EDTC information reported has helped several of the Arkansas CAHs streamline their emergency transfer protocols by identifying trends. This has led to greater efficiencies within the hospital systems, ultimately improving patient care by improving the flow of patient care.
Program Area: Support for Financial and Operational Improvement:
The Arkansas Flex Program has subcontracted to collect and analyze financial data from each of the 29 CAHs. An initial financial assessment report was developed to analyze the current financial strength of these hospitals compared to their peers and to identify a subset of at risk hospitals. These hospitals will be offered the opportunity to work with the vendor to identify opportunities for improvement as well as opportunities to increase revenue, decrease expenses or otherwise improve their overall financial stability. The progress each distressed hospital has achieved to improve its financial strength will be monitored.
Please provide information about any efforts to assist CAHs/communities and partner organizations in the transition to value-based care:
Educational programs will continue to be offered to the CAH administrative staff on the transition to value-based care. This topic was addressed during their bi-annual meeting as well as the regional meeting held recently.
Please provide information about network activities in your state to support Flex Program activities (such as financial improvement networks, CAH quality networks, operational improvement with CEOs or EHR workgroups):
In an effort to establish and maintain current best medical practices, and to better serve local patients, a health alliance has been formed which includes several of the Arkansas CAHs. One of the programs within the alliance offers onsite health literacy training and access to free chronic disease and stroke continuing education for hospital staff. By utilizing the educational expertise of a state university and the telehealth capabilities of the service area, other training programs have been offered including onsite simulation training for rural hospital teams for obstetric emergency situations and Neonatal Resuscitation Program (NRP) certification training to hospital delivery teams. Additional funding was obtained that offered free, onsite trauma simulation training to CAH Emergency Department staff.
From the last Flex Program year, please describe a best practice you would like to share with other states:
The Arkansas Flex Program contracted with an external evaluator to conduct an evaluation of the program. Questions pertaining to knowledge, use  and satisfaction with the technical assistance, tools, programs and resources provided by the Flex Program were asked of the program participants. The assessment findings summary indicated that 100 percent of the respondents were very satisfied with the Flex Program staff. Respondents stated that the Flex Program "keeps the facilities accountable," "makes resources more widely available to smaller providers" and "the meetings provide great networking opportunities." 
Program Statistics
What type of organization is your Flex office housed in?:
What is the number of full time employees (FTE) in your Flex office?:
How many CAHs are in your state?:
Do you have any hospitals interested in converting to CAH status?:
Additional Information
Rural Health Information Hub (RHIhub) State Resources:
Flex Monitoring Team Data:
Flex Program Staff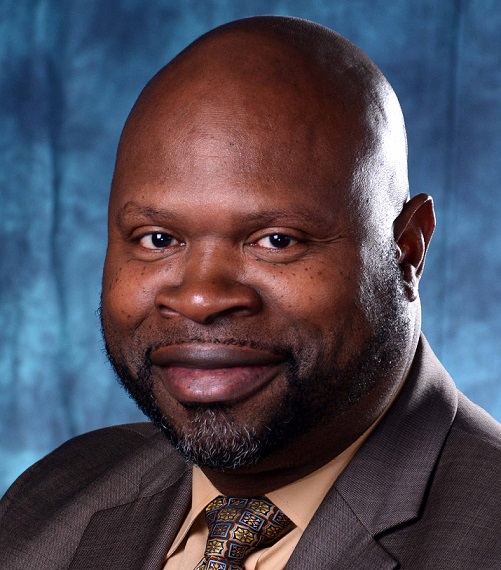 State Office Director, Arkansas
Specialty Areas/Background
Toney Bailey is the Director of the Office of Rural Health and Primary Care at the Arkansas Department of Health (ADH). He began his career in public health in 2010 after a decade of being an entrepreneur and financial advisor. Toney has managed multiple strategic projects, programs and initiatives for ADH, including but not limited to:
Directing overall operations of the ADH ConnectCare Program
Coordinating enrollment of beneficiaries in the Affordable Care Marketplace
Providing tobacco prevention and cessation in faith-based and LGBT communities and among pregnant women
Mr. Bailey holds a BA in Business Management from the University of Arkansas at Little Rock, and a Master's in Health Administration from Webster University.
State Office Director since August 2017
Flex Coordinator, Arkansas
Flex Coordinator since March 2017