Maine State Flex Profile
Top Flex Activities
Program Area: Support for Quality Improvement:
Maine's Flex Program brings together networks of critical access hospital (CAH) staff from all 16 CAHs in the state and measures activities through the Medicare Beneficiary Quality Improvement Project (MBQIP) and other publicly available quality data, as well as through survey instruments.
The Maine CAH Chief Executive Officer (CEO) Network provides overall strategic direction to the Flex Program
The Maine CAH Chief Nursing Officer (CNO) Network serves as a workgroup to share best practices and learning opportunities as well as provide strategic direction to the Maine CAH Nurse Managers
The Maine CAH Quality Improvement (QI) Directors Network meets quarterly
All 16 hospitals participate in a benchmarking project to identify MBQIP measures, particularly Hospital Consumer Assessment of Healthcare Providers and Systems (HCAHPS) scores, that network members agree to address at their individual facilities, work as a group to identify best practices to impact and report back to the group on successes and challenges. In 2014, the Maine Flex Program began bringing together the Maine CAH Chief Financial Officers (CFOs). In collaboration with the Maine Hospital Association, the agendas have primarily focused on cost reports and charge master review. This collaboration meets twice per year.
Through participation in the New England Performance Improvement (NEPI) Network, a collaboration of Flex Programs in Maine, New Hampshire, Vermont and Massachusetts, Maine CAH staff have free access to various offerings from the Institute for Healthcare Improvement (IHI), including IHI Open School and Expeditions. Also through NEPI, Maine CAH staff are able, on a limited basis, to pursue free certification programs to become either a Certified Professional in Patient Safety (CPPS) or Certified Professional in Healthcare Risk Management (CPHRM).
Please share a success story about reporting quality data or using quality data to help Critical Access Hospitals (CAHs) in your state improve patient care:
The State of Maine received two awards in 2016 from the Federal Office of Rural Health Policy:
The MBQIP Certificate of Excellence was presented to the Maine Flex Program in recognition of Outstanding State Quality Performance
The MBQIP Certificate of Excellence was presented to the Maine Flex Program in recognition of Quality Performance Improvement
Program Area: Support for Financial and Operational Improvement:
The Maine CAH CFO Network's objective is to bring together CFOs in order to identify financial indicators that the group can address as a whole and at their individual facilities, leading to improvement. Activity and progress towards goals are measured through use of iVantage's Hospital Strength Index Reports, the Flex Monitoring Team (FMT) CAH Financial Indicators reports and other current data provided by the hospitals themselves. Health care consultants with broad expertise in areas such as revenue cycle management and charge master review attend CFO Network meetings and provide guidance and education to the group on best practices to improve financial performance.
This network was established in FY 2012, and progress has been slow to identify measures to address as the group works to provide more current data than what is publically available. To support operational performance at Maine CAHs, the Maine CAH Nurse Manager network serves to bring together mid-level managers to share best practices, network and learn operational improvement techniques from one another, as well as leading experts in this work in Maine and beyond.
Program Area: Support for Population Health Management and Emergency Medical Services Integration:
The Maine Emergency Medical Service (EMS) Trauma System project provides guidance to CAHs and other rural emergency care providers with a statewide trauma system plan, technical assistance program, clinical consensus guidelines for patient care and transfer and the development and implementation of trauma care performance measures. Maine Flex funds also support the development of a community paramedicine (CP) program with the goals of better integrating EMS and community health resources in rural areas to fill gaps in advanced and basic life support EMS coverage and addressing other community health and medical gaps.
The Maine Flex Program resides in the Rural Health and Primary Care Program, which is one of two programs within the Bureau of Health System Oversight (HSO). HSO is charged with ensuring that, although there are distinct health systems in Maine, there is one overarching health system which focuses on patient experience, quality of care and overall cost of services.
Please provide information about Collaboration/Shared Services (specifically connected to population health management):
Maine is organized into eight public health districts and one district which supports the five recognized Native American tribes. It is through these districts and the community benefits activities of Maine's hospitals where public health concerns are met and addressed. Each district has varying initiatives from oral health to poverty and poverty related issues, to farmer's markets and improving drinking water. The overall Maine Rural Health and Primary Care Program is involved with the work of each district and has supported initiatives that are high priority and affecting the rural parts of each district. Maine's CAHs are involved in these activities in a variety of ways and state this on their 990 tax forms.
Each hospital is involved in the public health needs assessments as well as the community health needs assessments and is invested in a variety of issues that negatively impact the hospital and communities they serve. Some of the more common issues are:
Ambulance services to include reimbursement, staff recruitment, insurance liabilities and whether they should be hospital or community-based services
Serving the needs of psychiatric patients with ongoing and persistent issues to include bed days, referral to in-community services, lack of distinct psychiatric beds in the state
Obstetrical services where hospitals are making the determination to maintain or remove their obstetrical beds and associated services
Use of the emergency room for non-emergent issues or issues that could be addressed in the community instead
Please provide information about network activities in your state to support Flex Program activities (such as financial improvement networks, CAH quality networks, operational improvement with CEOs or EHR workgroups):
The Maine Flex Program brings together various networks including a CEO Network, CNO Network, CFO Network, Quality Director Network and Nurse Manager Network. All are comprised of CAH staff in specific functional roles (which determines the network in which they participate). Additionally, the Rural Health and Primary Care Program staff and a Maine Hospital Association staff member participate in the CEO and CFO networks. These networks serve as unique arenas for Maine CAHs to come together as a group, discuss their challenges in the CAH realm and share best practices, network and identify projects to engage with as a group. The high level of sharing that happens in these Networks (and the lack of competition between CAHs) gives purpose to the Flex Program.
Please provide information about cross-state collaborations you may be working on related to the Flex Program:
Collaboration occurs within the region of New England through the NEPI Network. This ongoing collaboration has allowed Maine CAHs to benefit from regional offerings, such as IHI programming, while simultaneously providing the Flex Programs with shared learning opportunities. NEPI activities are measured through process measures primarily with anticipated outcomes to include a greater number of professionally certified staff at Maine CAHs as well as increased quality scores for CAHs. The Quality Improvement Organization (QIO) and Rural Veterans Health Access Program (RVHAP) grants will measure activity per those particular grant requirements. Anticipated outcomes for the QIO project include improvement in emergency department transfer communication (EDTC) at participating hospitals. Anticipated outcomes for RVHAP include improved care coordination for rural Veterans regardless of where they receive their care.
From the last Flex Program year, please describe a best practice you would like to share with other states:
It has been a great year for the RVHAP grant and the strides towards the bidirectional exchange of Veterans health care information between the US Department of Veterans Affairs (VA) and other health care entities, such as CAHs and federally qualified health centers (FQHCs). The outcome will be the opportunity for Maine Veterans to receive health care at a location of their choosing, and their information will follow them wherever they choose to receive other health care, offering them an increase in quality health care services. The Flex Program also had a federal site visit for this grant, allowing them the opportunity to share the collaboration between Maine's Health Information Exchange (HIE), Maine's Veteran's Healthcare Administration and a tour of and first-hand knowledge from health care providers at one of Maine's CAHs.
Program Statistics
What type of organization is your Flex office housed in?:
What is the number of full time employees (FTE) in your Flex office?:
How many CAHs are in your state?:
Do you have any hospitals interested in converting to CAH status?:
Flex Program Staff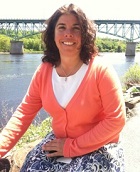 State Office Director, Maine
Specialty Areas / Background
Nicole has worked in the health field for over twenty years with a specialty of dentistry. She also worked at the Maine Center for Disease Control in the Oral Health Program, managing the School Based Prevention Programs and other oral health initiatives. Nicole enjoys the work being done in the State of Maine Rural Health and Primary Care Program.
State Office Director since August 2017
Flex Coordinator since April 2015
Planning & Research Associate II
Planning & Research Associate since November 2017
Office Associate II, Maine
Specialty Areas / Background

Reception, contracts, and reports
Office Associate since October 2002