Small Rural Hospital Improvement Grant Program (SHIP)
The Small Rural Hospital Improvement Grant Program (SHIP) is supported by the U.S. Department of Health and Human Services, Health Resources and Services Administration's Federal Office of Rural Health Policy (FORHP). Section 1820(g)(3) of the Social Security Act (SSA) authorizes SHIP to assist eligible hospitals in meeting the costs of implementing data system requirements established under the Medicare Program, including using funds to assist hospitals in participating in improvements in value and quality to health care such as:
Eligible small rural hospitals are located in the United States and its territories and include hospitals with 49 available beds or less. These small rural, non-federal hospitals provide short-term, general acute care to their communities. They may be for-profit, not-for-profit or tribal organizations. Critical access hospitals are eligible for the program. Provided below are resources introducing SHIP and providing a program overview.
Small Rural Hospital Improvement Program by Hospital Payment Type, FY2020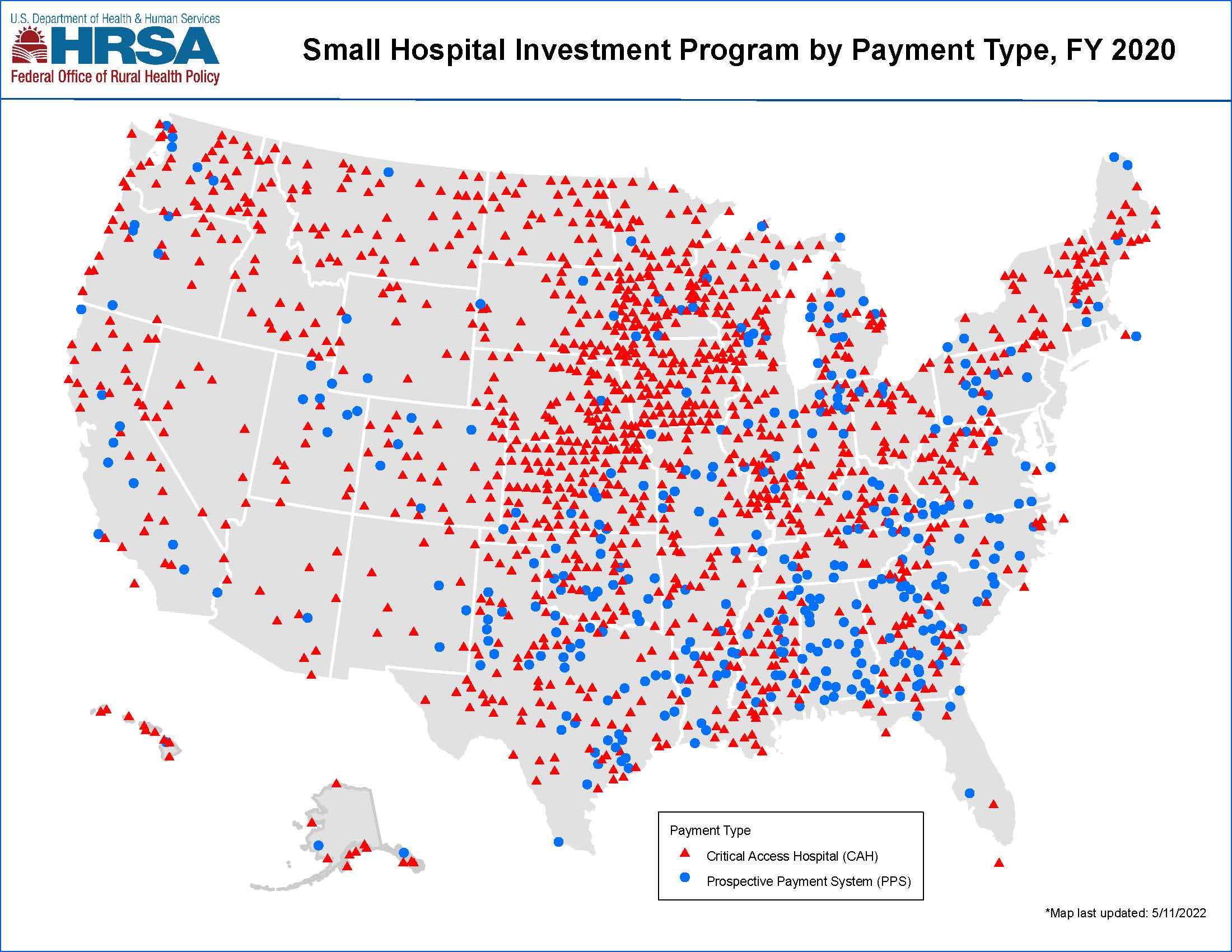 Contacts
For more information, please contact Sally Buck at ship-ta@ruralcenter.org or (218) 216-7025 or contact Program Coordinator, Krista Mastel (they/them), Federal Office of Rural Health Policy, at KMastel@hrsa.gov