Union General Hospital Increases Outreach with CHNA
Organization:
National Rural Health Resource Center (The Center)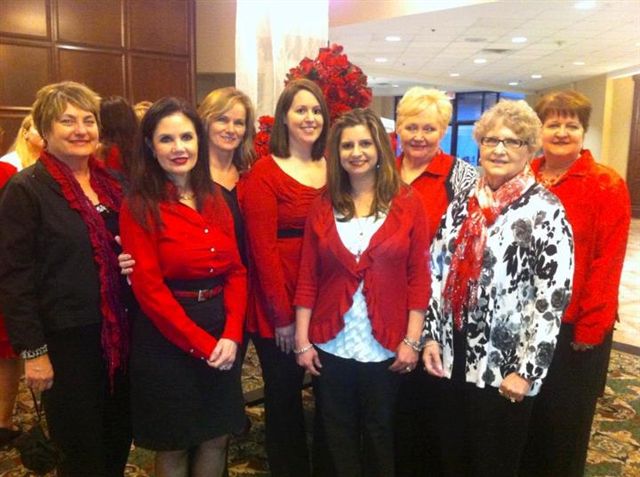 (JPG Image)
Union General Hospital (UGH), located in Farmerville, Louisiana, is a non-profit, 25-bed Critical Access Hospital. It is the mission of UGH to deliver the best possible health care available and serve the dedicated people of Union Parish and the surrounding areas. Established in 1975, the motto is, "Large enough to serve, small enough to care."
Cynthia Dupree, partner with Draffin & Tucker, worked with UGH in 2012 to conduct a Community Health Needs Assessment (CHNA). RHPI spoke with Evalyn Ormond, CEO, Dianne Davidson, Division Leader, and Claudia Wade, Administrative Secretary/Grantwriter, in June of this year concerning the progress of this project.
Q: Why did you choose to focus on Community Health Needs Assessment for your RHPI project?
A: We wanted to be well prepared to meet the regulatory requirements issued by the IRS in a timely manner and wanted to complete the preparation without waiting so that the full execution of the process would be seamless.
Q: What is your hospital's current status with regard to implementing the recommendations made during this project?
A: Union General Hospital has always been community focused and been very active in providing resources for mammography, breast cancer awareness, and breast cancer support groups, as well as sponsoring the Relay for Life. As a result of the CHNA, the hospital identified an increased need for outreach to the Hispanic population which was increasing in the parish. Claudia is working diligently with the Spanish community and had 500 participants attend "healthy family" health fairs that were co-sponsored with multiple community organizations. The hospital is more creative in reaching underserved populations and has partnered more and more with churches and other organizations.
Another focus has been with children. Union General partners with a children's coalition on healthy eating to decrease heart disease and diabetes. They are sponsoring nutrition classes in the schools and at the library. They are working with the schools to help kids be more comfortable with health care. They have also assisted the schools with an STD prevention program.
Union General has been actively sharing their tools and best practices with other hospitals. They continue to receive requests from other rural hospitals for ideas, tools, and tips on completing a successful CHNA.
Q: What were the expected outcomes of this project? Has your hospital been able to document any of these outcomes?
A: The biggest outcome has been the increased number of people in the community that the hospital has been able to help. A CHNA is also, of course, required by the IRS to maintain tax-exempt status, so the staff hours and resources are documented for that purpose.
Q: What are the expected next steps towards adopting your consultants' recommendations? Is there a sustainability plan?
A: The hospital implemented EMR in the midst of this project so the hospital has now renewed their focus on community outreach. Union General Hospital plans to create a more formal outreach program for clinical staff to engage with the churches, schools, etc. At some point, they plan to work with the schools on programs to address issues of alcohol, drugs, and tobacco use.
Q: Is there anything your hospital would do differently if you were able to repeat this experience?
A: "If we were to do this project over again, I would bring in the clinical person who would be responsible for coordinating the patient education and outreach very early in the process to provide more input toward meeting the goals that are established."
Q: Aside from the measurable outcomes, what has been the impact of this project on your community?
A: The community feedback is that the hospital is "taking on a new face." The relationships between the hospital and other organizations are stronger. People in the community have been excited to be asked to get involved. One organization alone cannot make big changes and the community is collaborating more to address some of the health concerns in Union Parish.