Community Health Implementation Planning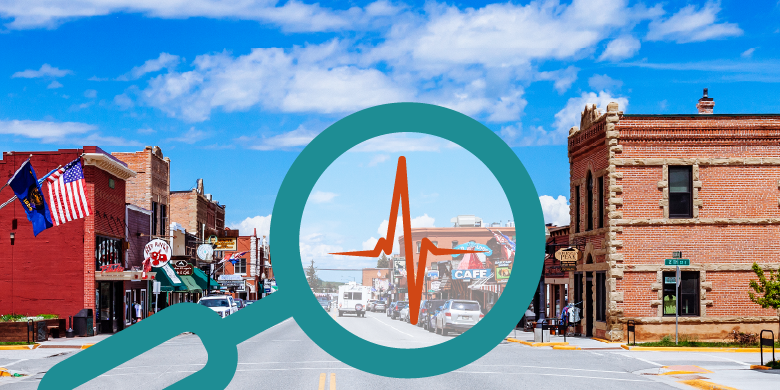 Completing the community health needs assessment (CHNA) is a requirement for CAHs, but organizations that truly want to be a part of the change that improves their community's health will take it a step further and create an implementation plan. It's also an opportunity to build valuable relationships to collaborate on solutions.
Our virtual services include education, resources, collaboration training, facilitated planning events, evaluation, and best practices to ensure sustainability.
By contracting with RHI, we can assist your rural health care organization to effectively build and carry out a community health implementation plan. As the nation's leading technical assistance center in rural health, RHI has over 25 years of experience working with rural communities, rural networks, health care organizations, and community partners. 
Activate Your Implementation Plan
RHI will guide you to strategically plan to build partnerships and systems that address the needs identified in your Community Health Needs Assessment and set the foundation to address future responses.
Our services include:
Tools and workshops to effectively identify and engage non-traditional partners and community-based organizations in a collaborative that addresses health disparities  
A workshop for the collaborative to discover gaps, uncover assets, and set a common vision
Engage partners in a strategic planning facilitated group workshop
Engage partners in an action planning facilitated group workshop
One on one coaching
Get Started
Contact Tracy Morton, Director of Population Health, at (218) 216-7027 or tmorton@ruralcenter.org.
Customer Experiences
Rochelle Community Hospital completed our Premier Package in 2019. See their prioritized health needs and what they have accomplished! 
Rochelle Community Hospital Spotlight
RHI did a very thorough job conducting our CHNA. Their expertise allowed us to get valuable feedback from our community, and they provided guidance as we put together action plans to create change. The check-in calls after the survey and community implementation planning ensured accountability and kept us on task.