Our CHNA Services Include:
Community Survey
Our team will survey your community members to generate a snapshot of what they identify as the area's needs, challenges, and opportunities. We'll work together with you to customize the questions asked so the data collected is beneficial for your hospital and your community. And then we'll handle survey distribution and collection, and data summarization. You'll receive communication templates that can be used to notify community members about the survey and support a strong response.
Secondary Data Collection
We'll compile additional sources of data to gain insights on how your community's health status — its health outcomes, its health behaviors, its clinical care, and other factors — compares with county, state, and national figures. 
Focus Group Sessions and Key Stakeholder Interviews
Since listening is one of the best ways to learn about your community's assets and needs, our experienced facilitators will lead individuals and groups in your area — including those who may come from groups who are under-resourced or historically marginalized — in face-to-face focus group sessions and interview sessions. We'll help you identify session participants whose voices can offer valuable insights on your community's state of health.
Presentation of Findings
Our team will deliver a report — detailing our findings from the survey, secondary data analysis, and focus group sessions and key stakeholder interviews — to your hospital's leadership and community health staff, and other key community partners. The virtual session will include time to ask questions and begin a conversation about our key findings.
Implementation Planning with Quarterly Coaching Support
Finally, we'll help you begin the process of translating your community assessment results into actionable strategies. We'll facilitate an implementation planning event — hosted either onsite or as a virtual session — that's intended to help build consensus on what's been identified as your community's health priorities. The event is meant to help you and your key community partners generate a list of strategies and actions that could be implemented to improve the health and well-being of your community. In addition, quarterly coaching calls are designed to provide ongoing support and guidance as you work toward developing goals and strategies for improving the health and well-being of your community.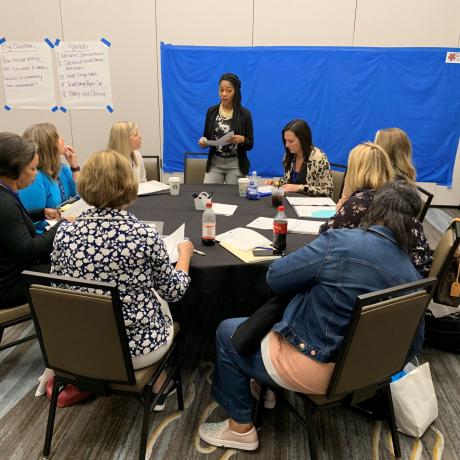 Next Step: Activate an Implementation Plan
Once you've completed your CHNA process, the next step is to strategically build and carry out a community health implementation plan. We can help with that too.