Customize the templates within the Toolkit to easily develop internal and external communication materials!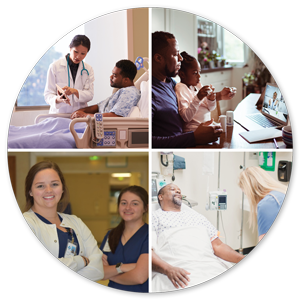 With the support of the Delta Regional Authority (DRA) and the Health Resources Services Administration's Federal Office of Rural Health Policy (FORHP), the Delta Region Community Health Systems Development (DRCHSD) Program developed a Customizable Communications Toolkit.
Access the 8-part Communication Strategies for Community Outreach and Education Webinar Series created to accompany the Toolkit.
About the Toolkit
The Toolkit supports rural health care organizations with internal and external communication materials. Simply select the template that best meets your needs. Each of the campaigns includes communication templates such as educational brochures, newspaper scripts, radio scripts, direct mail, print materials, website graphics and landing page content, social media graphics and sample posts, digital display banners, infographics, and digital videos.
Provide Feedback
If you have questions or suggestions, share them by completing our website feedback form or email clozinski@ruralcenter.org.