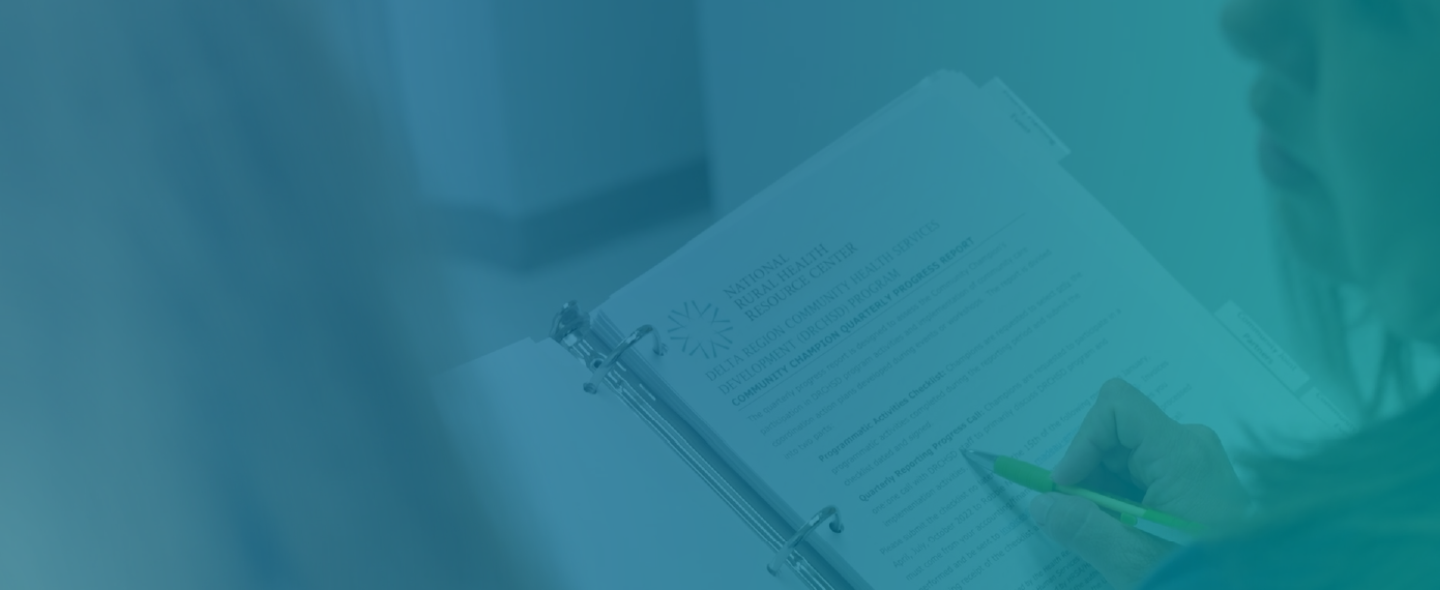 The health care industry is undergoing profound change and is growing increasingly complex. There is a need for performance improvement in health care organizations, even those in rural communities, to adapt to changing market forces that are moving payment structures from fee-for-service payments based on volume to one that is focused on value. This change also impacts health care delivery models and is defined by improved health, better care, with smarter spending. This perspective is driving changes in the health care system at all levels. Performance improvement seeks opportunities to reduce costs, improve quality and improve the health of patients and the community and monitor whether those opportunities are being successfully addressed. A variety of tools and processes are available to help organizations improve their strategic, financial and operational performance.
In this toolkit:
This resource provides an overview of eight commonly used management methodologies, describes the area of focus for each, and shares resources and other references. The brief introductory information can be used as a guide for rural health care leaders to identify potentially useful approaches that are well matched to the needs and opportunities of their organization.
This environmental scan summarizes updates to current measures in the measure set, lists newly developed measures in rural-relevant topic areas, and identifies newly developed measures that address emerging issues for rural populations.
This Data Summary Report presents state and national median values of the 23 financial indicators included in the Critical Access Hospital Measurement and Performance Assessment System (CAHMPAS). As part of ongoing work of the Flex Monitoring Team, these indicators were specifically designed to capture the financial performance of CAHs.
The Model for Improvement is a simple yet powerful tool for accelerating improvement. This model is not meant to replace change models that organizations may already be using, but rather to accelerate improvement. Learn about the fundamentals of the Model for Improvement and testing changes on a small scale using Plan-Do-Study-Act (PDSA) cycles.
Quality improvement involves the systematic and continuous analysis of performance with the goal of accomplishing measurable improvement in services and outcomes. The most effective and successful organizations consistently review their services, processes and outcomes to identify areas for potential improvement. This quality improvement collection will assist you to access resources to enhance performance in a number of areas related to health care, including clinical, leadership and operational growth.
This collection of financial and operational resources directs you to consultant recommended best practices and strategies for improving financial performance and increasing operational efficiencies. These tools include industry accepted key performance indicators (KPIs) for monitoring performance. Other resources include revenue cycle best practices and financial management training for both critical access hospitals (CAHs) and prospective payment system (PPS) hospitals. Implement these best practices and adopt the recommended strategies to position your hospital and/or network for the future.
Bacon County Hospital prepares for population health by focusing on growing primary care, collaborating with the community to increase access to care, revamping marketing efforts, growing the swing bed program, expanding telehealth, and embracing LEAN processes.
RGH was spotlighted in January 2019 for their impressive six-month post-project progress. In April 2019, they had such amazing outcomes that we created a Video Spotlight on them!
 Cibola General Hospital (CGH) located in Grants, NM, is a 25-bed, not-for-profit, Critical Access Hospital (CAH) providing acute care, obstetrics, ICU, emergency medicine, surgery, and related outpatient ancillary services to residents of Grants, NM and surrounding communities.
 This document outlines four performance management tools: Balanced Scorecard, Baldrige, Lean and Studer. These tools have been identified as effective methods for managing performance improvement with small rural hospitals.
 Use the Small Rural Hospital Blueprint for Performance Excellence and Value Guide to develop and execute a comprehensive strategic plan that represents a systems approach to achieving organizational excellence.
The Summit was held to provide leaders with templates that improve organizational planning, strengthen actionable steps and operationalize key strategies to effectively transition to value. 
This guide and toolkit offers strategies and resources to help CAH staff organize and support efforts to implement best practices for quality improvement. It includes a number of templates and tools that can be adapted to meet individual team needs.
 Learn transition strategies from the 2017 Rural Hospital Value-based Strategic Summit with strategy map and balanced scorecard templates.
Boosting access to telehealth technology, investing in efforts to address health disparities and reforming payment structures to reward outcomes — those are just a few of the recommended ways to improve health care in rural Minnesota.
Was this information helpful?